Rescuing the Seewinkler area salt lakes in Austria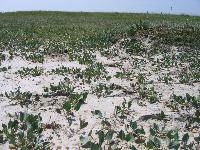 Copyright Bernhard Kohler / WWF
WWF and partners presented new dams to preserve the unique water
Vienna, Austria – Today WWF presented the new rescue measures for the salt lakes of the National Park "Neusiedler See-Seewinkel" at a press conference in Vienna. New dams were built to rescue the salt lakes, together with The Coca Cola Company, Burgenland Hydraulic Engineering, the Water Cooperative Apetlon, the Apetlon Urbarial Community, the Apetlon Community, and the National Park Authority.

WWF's seven-year Partnership For a Living Danube with Coca Cola aims to restore wetlands in Hungary, Croatia, Serbia, Romania and Bulgaria and also includes a project in Austria.
The last soda lakes in Austria are a unique habitat next to the lake Neusiedler See and close to Coca Cola's Edelstal production facility. These last lakes -- with their milky-white waters -- were threatened by drainage channels and consequently by lower ground water levels, which resulted in an interruption of salt transport from the groundwater to the soil surface.

The partners worked to close drainage ditches and thus raise groundwater to its former levels, which led to bringing back to nature 650,000 to 1,000,000 m3 of water. The disappearance of the lakes would have been a blow not only for European nature conservation. Tourism in the region would have also greatly suffered, as it depends on the abundance of flora -- mainly birds -- around the salt habitats. Agriculture was also affected by the low ground water levels. The joint project managed to bring the interests of all parties under one roof and to jointly establish a pioneering conservation project for the salt lakes.
No comments added yet